GoBackpack Unifestivals Eng
Dive into the backpacker life! JACK WOLFSKIN encouraged students to explore the world with their backpacks as part of the #GOBACKPACK campaign. The principle was simple: "Pay with your story." Anyone who bought a JACK WOLFSKIN product during this time and sent in a travel video was refunded their money.
Our services
Conception
Brand Coach System
Brand Activation
Shopper Insights
Facts and figures
20 assignments in Germany // festivals & campus promotion
20,000 #gobackpack flags
50,000 target group contacts
100 % Brand Experience
Our task
Our challenge was to spread the cashback campaign among the young target group, to make it known and to activate students to share videos and experiences on social networks.
We developed a unique booth concept for selected unifestivals. In this way, we created a vacation feeling on campuses and made "backpacking" at universities a tangible experience. True to the motto #GOBACKPACK, students immersed themselves in the life of a backpacker and could unwind at the beach bar with smoothies, infused water and fresh coconuts. The relaxed atmosphere with chill beats being played offered the perfect environment to exchange ideas with like-minded people and the brand coaches.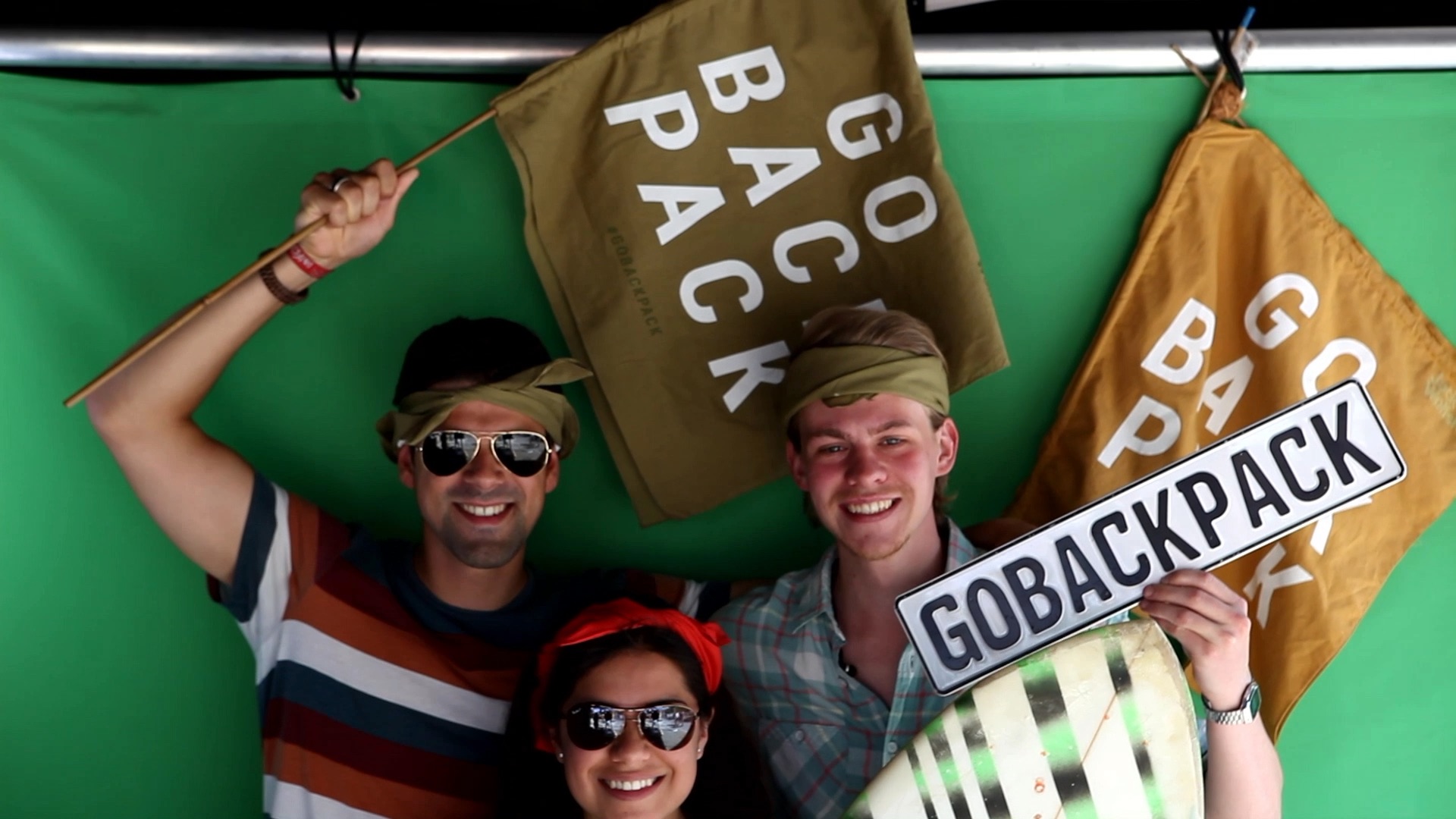 Visitors were also able to capture their vacation spirit in photos in front of a green screen to take home. In addition, over 20,000 iconic #gobackpack flags were distributed to students to participate and drive them to their local Jack Wolfskin store
At the festivals, we were able to generate over 58,000 students' quality contacts with Jack Wolfskin and get them excited about the brand and #gobackpack.
The customer journey always in view - here reduced to a minimum:
Pre-Store
Brand Activation
Brand Interaction
After-Store
Community building
Cashback-Action
Recurrent shoppers
Loyality Building
We should get to know each other
Whatever you're interested in when it comes to retail and trade marketing, ask us. And one thing in advance: with us it's plain language instead of gibberish. We ask and answer until everyone understands everything. The best thing to do is to come by our agency. Because at HEY PAL, personal contact is always in the foreground.